Standard Grade Hardboards
We supply a great comprehensive range of  Standard Grade Hardboards here at Booker Timber.  It is one of our most in demand products for the construction industry and so we always make sure we have good availability. 
Always available in standard size 2440mm x 1220mm 3.2mm thickness. We stock a number of variations of hardboard panels here including standard grade, oil tempered and painted as well as pre drilled such as peg board and perforated.
It is remarkably similar to particle board and medium density fibreboard but is considerably denser. This is due to the way it is manufactured from wood fibres that have actually been exploded under extremely high pressure then recompressed to make it very strong and durable.
Applications of Standard Grade Hardboards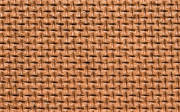 It is commonly used as a floor covering for uneven floorboards or to cover gaps and cracks in flooring. It is also widely used throughout the building and construction industry for panelling and cladding applications.
Hardboard is also used as a backing material in the construction of furniture. It is very easy to cut and shape, sand and will accept any type of finishing product, either oil or water based.
You can be sure of the highest quality as we regularly inspect the hardboards at the mills where they are manufactured and we ensure that they are always responsibly sourced and PEFC certified.
Whatever your requirements, we have the ideal type of hardboard for you.
When installing hardboard we recommend that you condition it by wetting the reverse side with water to increase the moisture content so that when it is drying out in the building it will adjust to the prevailing moisture levels.
This will have the effect of keeping the outer surface flat and prevent the formation of any unsightly bumps between nail fixing points. We recommend that fixing point either nails or staples are spaced approximately 150mm across the centre of the boards for safety and the best overall result.
Or fill in the contact form below and we will contact you
Why choose us
Precise and accurate cutting

Consistent results

Save time and hassle

Any shape or size machined

One-off or high volume

Nationwide Delivery

Same day response

Years of experience