Polyester Faced Plywood is used extensively for ceilings and walls where ease of cleaning and a reasonable degree of water resistance  is needed. It is also widely used in horseboxes, caravans and in the conversion of camper vans.
It is used extensively for fitting out the inside of vans and for paneling the interiors, it is a great product for areas where there may be splashes and marks as it is easy to wipe clean, reasonably water resistent (except at the edges which we recommend you always have sealed to prevent moisture creeping in and the inevitable decomposition this would be expected to cause).
Details of Our Range of Polyester Faced Plywoods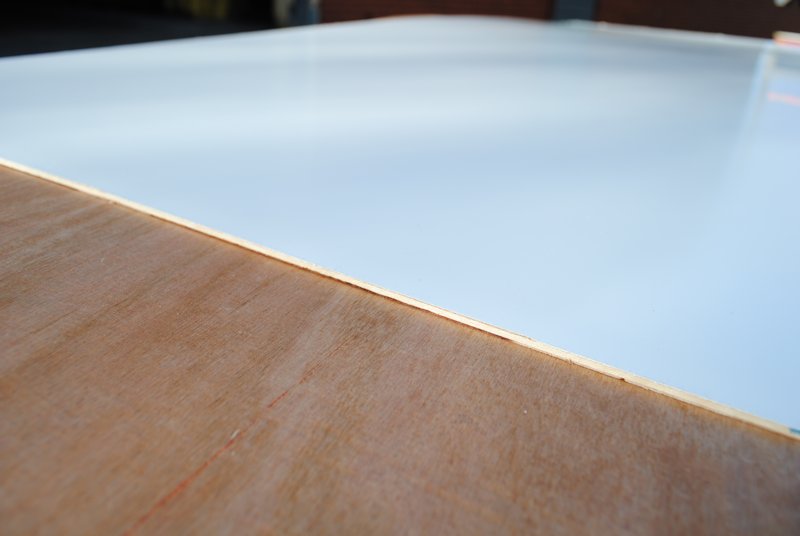 These boards are highly popular because they are so light in weight and economical as well as superbly easy to clean. They are only suitable for interior use due to the untreated exposed rear face and the edges as well as the because they are MR bonded.
We stock the most popular face colours; (white and grey) both with uncoated plywood on the rear face.
We stock Polyester Faced Plywood boards in 3.6mm thickness in precut boards 2440mm x 1220 mm.  All our boards in this class are fully BS EN 313/314 and  BS EN 635/636 compliant and are all suitable for the applications described above. We pride ourselves on our product knowledge and experience and our technical advisors and sales staff are here to help you make the best choice for your project.
Call us today for a quotation, you will be pleasantly surprised at our prices and our range of specialist timber products!
Or fill in the contact form below and we will contact you
Why choose us
Precise and accurate cutting

Consistent results

Save time and hassle

Any shape or size machined

One-off or high volume

Nationwide Delivery

Same day response

Years of experience